Psychotherapy
Psychotherapy is at the heart of the work we do at PsyVitalitï. We want to use our specialized training to help people understand their behaviours and feel better about themselves both today and in the future. If you are looking for an effective and affordable solution to improve your mental health, psychotherapy may just be the solution you are looking for.
If you're considering psychotherapy and want to understand more about this kind of therapy service, read more below. We are proud to have a team of psychotherapists spread across multiple provinces in Canada including Ontario, Alberta and British Columbia.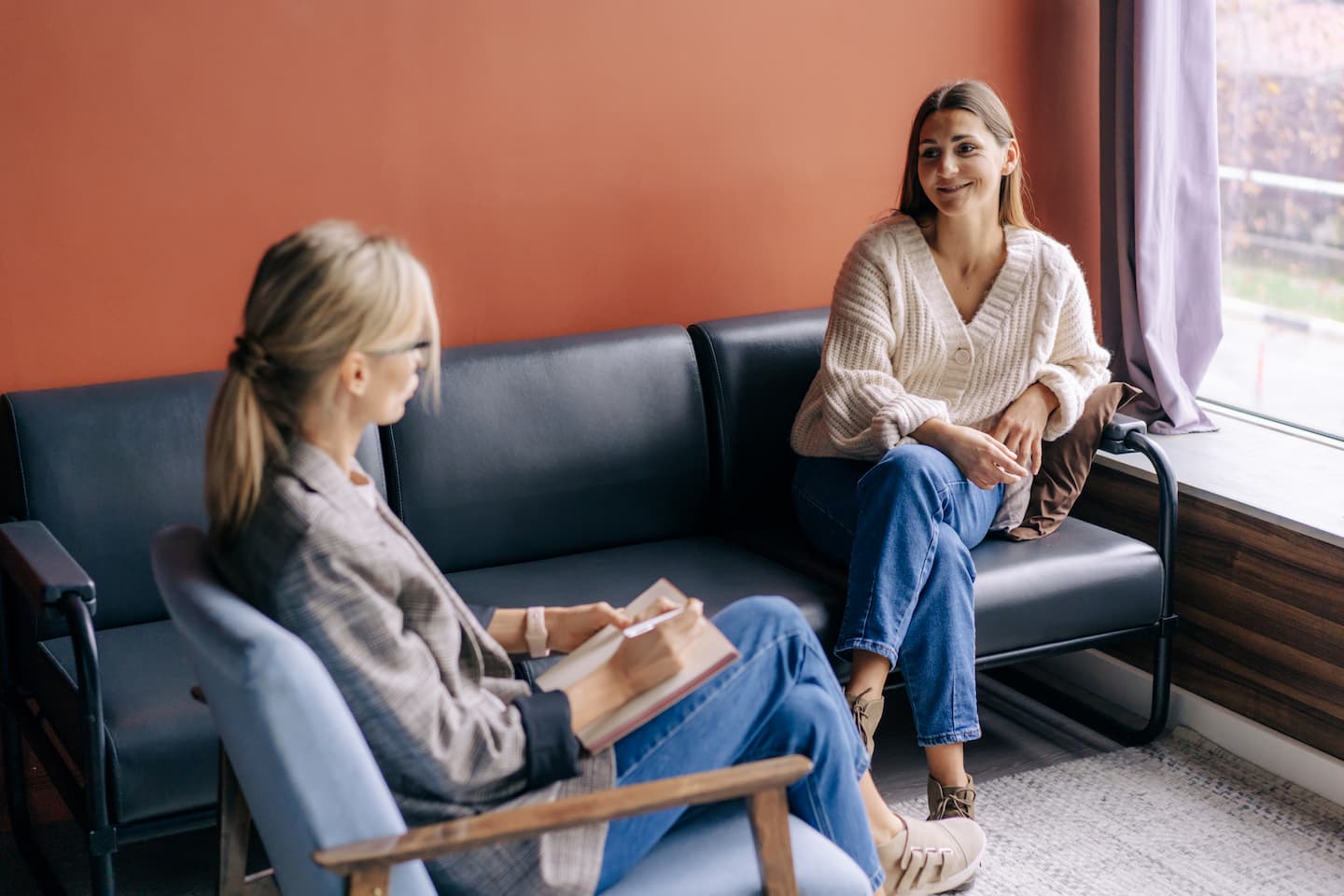 WHAT IS PSYCHOTHERAPY?
Psychotherapy involves attending structured sessions with a trained psychotherapist. It is a form of talk therapy where you discuss the issues you are experiencing including mental health problems and emotional issues. Together, you will work to solve problems, change unhelpful behaviours, set goals and ultimately boost your mental wellness.
Due to its effectiveness, psychotherapy is often used by people with chronic mental health conditions like anxiety, depression, chronic stress, personality disorders, substance abuse problems and more.
Many people feel that their problems aren't big enough for psychotherapy services, but this is not the case. Of course, psychotherapy is helpful when your symptoms are severe, but it is also particularly helpful when your symptoms are mild and most importantly, to help prevent them from getting worse. Psychotherapy can also help with a broad range of other conditions and concerns that individuals may face throughout their lifetime. If you feel you could benefit from these services, then get in touch today.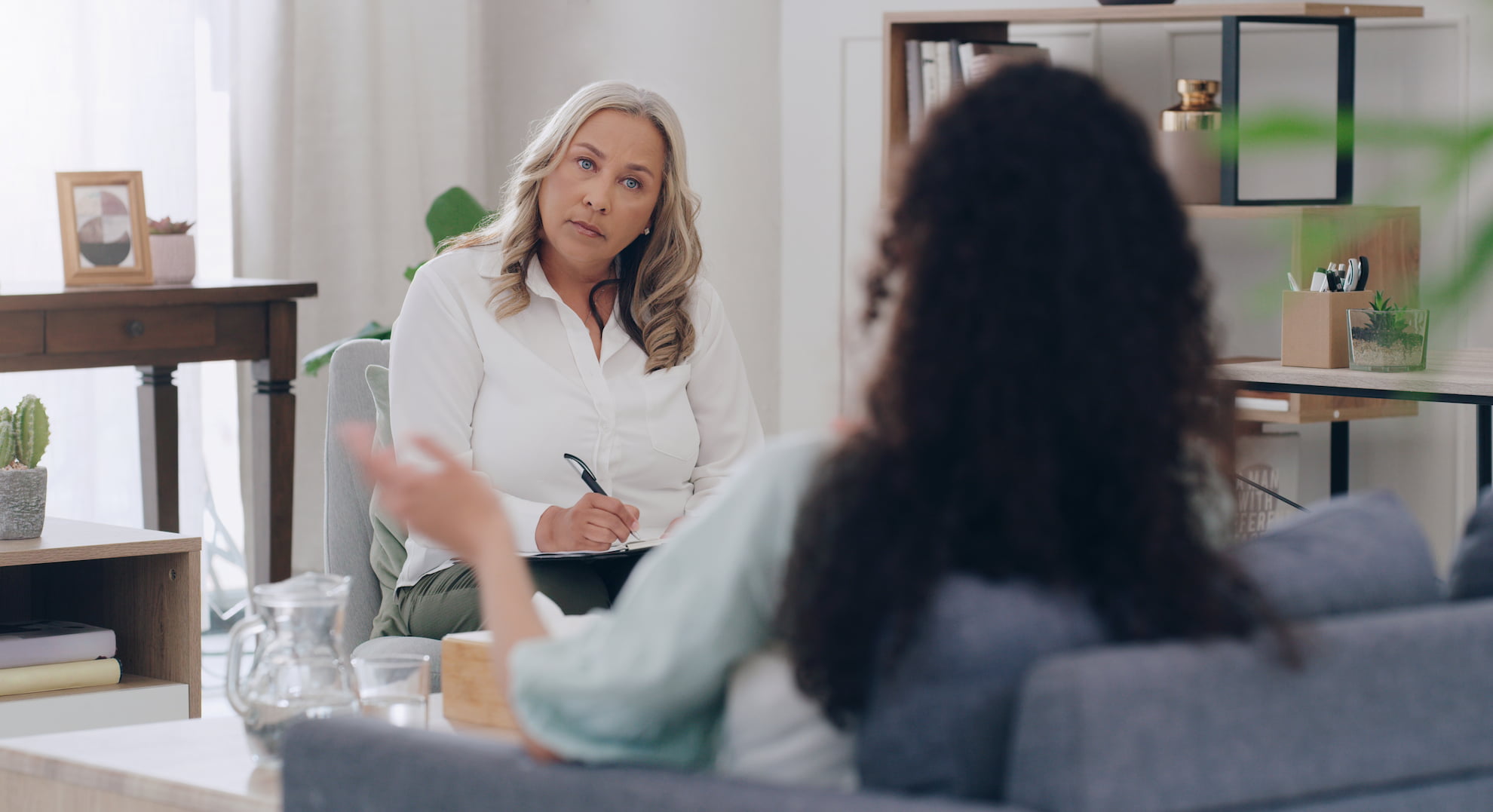 How Could Psychotherapy Benefit Me?
Psychotherapy from a cognitive-behavioural therapy (CBT) perspective is a type of talk therapy that focuses on changing negative thoughts and behaviours that can contribute to emotional and psychological difficulties. Psychotherapists work with you to identify and challenge negative or distorted thinking patterns, and to develop new, more adaptive ways of thinking and behaving. The goal of CBT-based psychotherapy is to help you develop coping skills and strategies to better manage your thoughts and emotions, improve your mental health and well-being, and achieve your personal goals.
The benefits of psychotherapy may include:
Boosting self-esteem and feeling more confident
Unlearning behaviours that are toxic or unhelpful
Learn ways to cope with your feelings
Improve your relationships
Heal from past trauma
Improve your communication skills
Improved happiness
Increased productivity
And more!
What Concerns Can Psychotherapy Help With?
CBT-based psychotherapy has been proven as an effective therapeutic approach for many different mental health concerns. Some of the most common conditions that can be helped by psychotherapy include:
Borderline personality disorder
Anxiety
Depression
Obsessive-compulsive disorder (OCD)
Post-traumatic stress disorder (PTSD)
Bipolar disorder
Relationship difficulties
Life transitions
Phobias
Eating disorders
Substance abuse
And more!
Not sure if psychotherapy is right for your concerns? No problem. At PsyVitalitï, we want to make it easy for you to get access to the mental health support you deserve. Simply get in touch with a team member and we can provide you with the guidance you need to take the next step to a better self.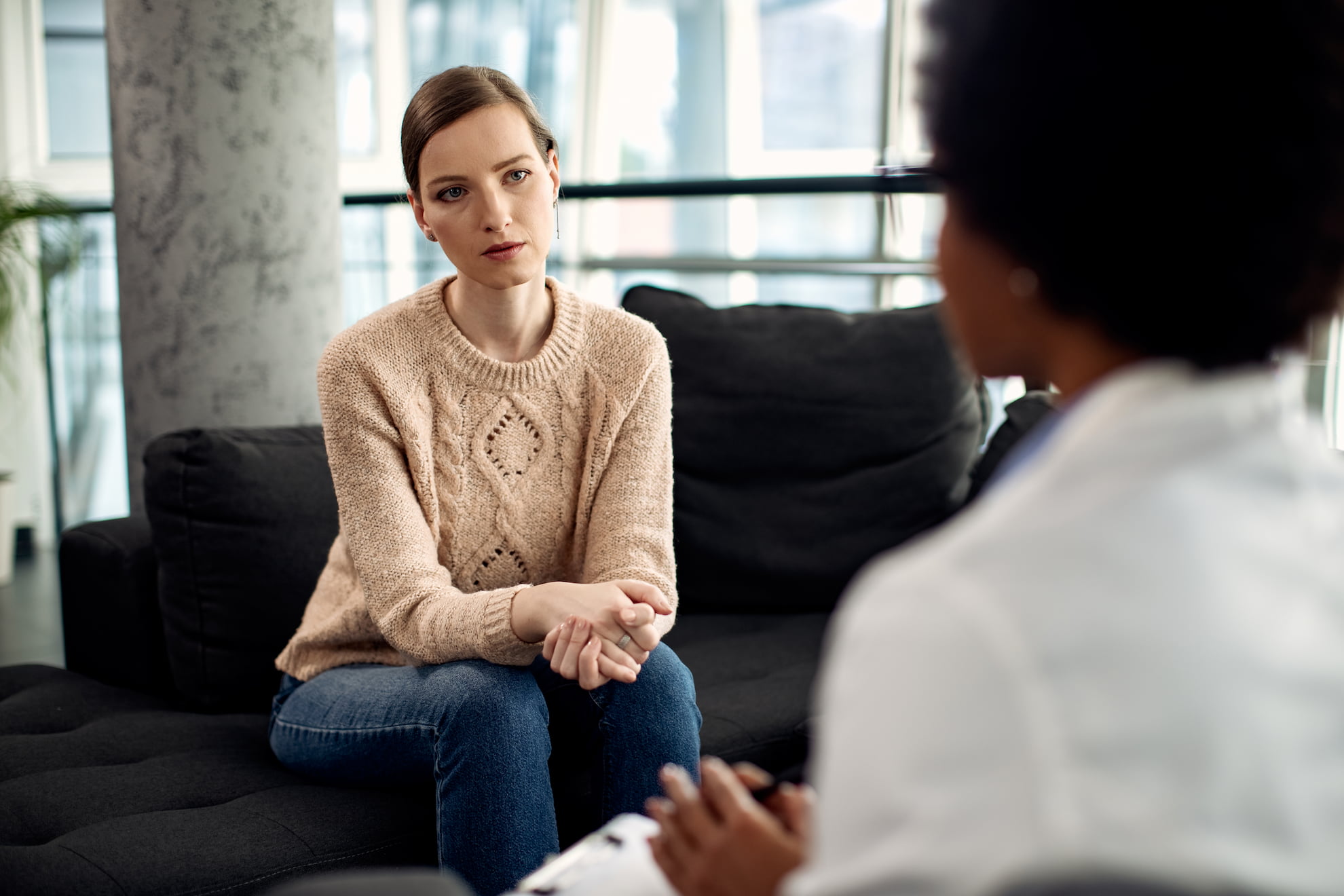 HOW DOES PSYCHOTHERAPY WORK?
Psychotherapy involves speaking directly with a therapist. You will usually have sessions lasting 50 minutes in length, and they can be conducted weekly or biweekly at first depending on what is right for you. Once you feel substantial improvements, you can choose to space out your sessions further apart and ultimately end therapy and become your own therapist, having acquired the tools needed to maintain your goals.
Sessions can happen in person, but it is becoming much more common for people to have psychotherapy via virtual teletherapy sessions. Online therapy is no different from in-person therapy, is as effective, and in fact, can be much more convenient for some people, negating the need to travel and helping them see their therapists when it suits them.
At PsyVitalitï, we offer both online and in-person psychotherapy services. Our online services are available to any resident located in Ontario, Alberta or British Columbia. However, our in-person psychotherapy is available only in select offices. Speak with a team member today if you require more information.
Types of Psychotherapy
When it comes to CBT-based psychotherapy, there are many different approaches that may be considered. The reason for this is that no single type of therapy is suitable for each and every individual and the unique problems they face. As experienced psychotherapists, we determine which approach is the most appropriate for you based on the challenges you face and the goals you want to achieve.
To improve mental health and overall functioning, we offer CBT-based psychotherapy at PsyVitaliti. These include the traditional and highly effective second-wave CBT (which helps identify and change unhelpful thoughts and behaviours), and many equally effective third-wave CBT methods including the following:
Mindfulness-Based Therapy

Emphasizes present-moment awareness to promote psychological well-being.

Dialectical Behavior Therapy (DBT)

Combines elements of CBT with skills training to help individuals manage difficult emotions and improve relationships.

Acceptance and Commitment Therapy (ACT)

Encourages individuals to accept and embrace difficult thoughts and feelings while also taking action to live a meaningful life.

Motivational Interviewing

Seeks to elicit and strengthen an individual's intrinsic motivation and commitment to behaviour change.

While each therapy has its different benefits and applications, our team focuses on finding the ones that are best suited for your needs.

Cognitive Behavioural Therapy (CBT)

Numerous scientific studies have demonstrated that CBT is one of the most effective types of psychotherapy. It's an extremely popular choice for many different reasons including its effectiveness and its relatively short time frame. There are many benefits of using CBT, all of which PsyVitalitï is happy to share.

Learn more about CBT here.
HOW DO I BOOK AN APPOINTMENT WITH A PSYCHOTHERAPIST AT PSYVITALITÏ?
Booking a psychotherapy session at PsyVitalitï is incredibly easy. All you need to do is access our online booking service and follow the on-screen prompts. With the answers to these questions, we'll be able to match you with a mental health professional and get you started on your psychotherapy program.
Alternatively, you can call us directly at 1 (844) 337-2473, ext 0. to speak with one of our coordinators.