Journey to your better self with PsyVitalitï
PsyVitalitï is a group of therapists, psychologists, psychotherapists, Masters of Social Work (MSWs) and counsellors providing a range of in-person and online therapy services to individuals located across Ontario, Alberta and British Columbia.
Psychologists & Therapists
| Ontario, Alberta & British Columbia
Our psychologists and therapists at PsyVitalitï are dedicated to helping you overcome any challenges you may be facing in your life and providing you with the support and guidance you need to improve your overall psychological well-being.
HOW CAN WE HELP
HOW OUR PSYCHOLOGISTS & Therapists CAN HELP
At PsyVitalitï, we know that finding the help you need can be intimidating. We provide access to a large team of psychologists as well as other mental health professionals to ensure you get the support you need on your journey.
We offer a variety of different services outlined below. If you are unsure about which service is best suited for you and your goals, don't stress. You can contact us directly and we can help you get matched. We offer a Therapist Match Guarantee policy that ensures you are paired with the best therapist for your unique needs so there is no need to worry!
CONFIDENTIAL AND FREE
ONLINE PSYCHOLOGICAL TESTS
Many clients can go a long time without knowing why they feel the way they do. At PsyVitalitï, our goal is to help you understand your thoughts and behaviours and eventually make the conscious decisions that will help you improve your well-being.
Take the first step to understanding today with our easy-to-use psychological tests. We offer an online depression test (PHQ-9) and an online anxiety test (GAD-7) that can help you decide if speaking to a therapist would be right for you.
Both tests are anonymous, confidential and free to use.
PsyVitalitï was founded in 2003 by two psychologists with a passion for helping others. Since then, the company has grown, taking on new colleagues and expanding its services to multiple provinces across Canada.
While our goal is to support as many people as possible, we ensure that it doesn't take away from our priority, which is helping you improve your psychological well-being, reach your goals and enhance your life.
Learn More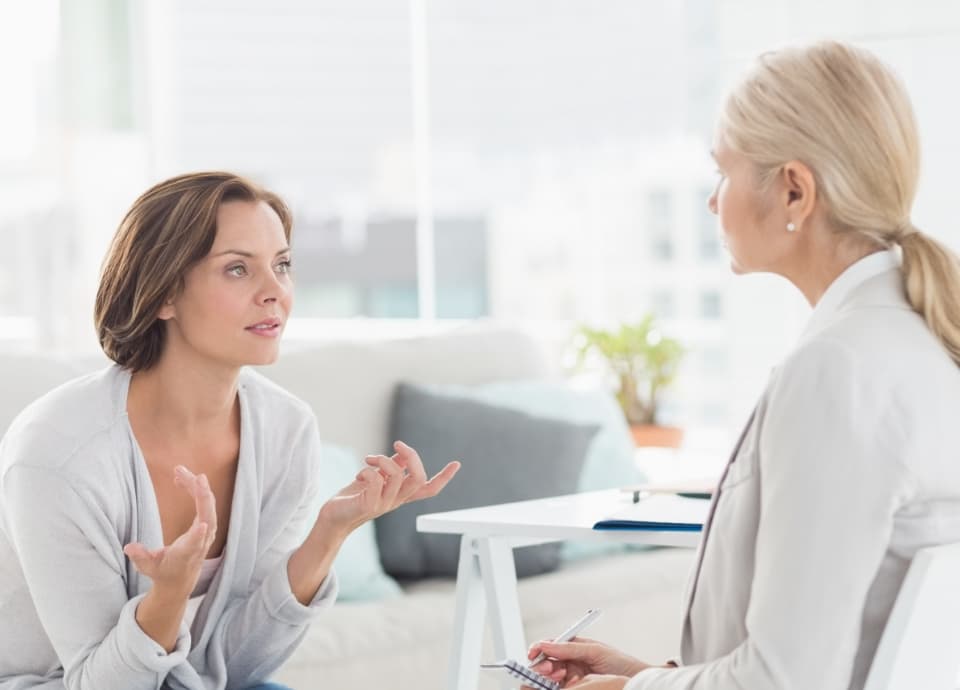 AREAS WE SERVE
Provinces Our Psychologists & Therapists Serve
PsyVitalitï is proud to provide therapeutic services in several provinces throughout Canada. Each province we serve is built up of a team of dedicated mental health professionals, including psychologists, masters of social work, counsellors, psychotherapists, and therapists. Learn more about the provinces and cities we serve below!
Ontario

For Ontario residents, PsyVitalitï's services are never far away. We have experienced staff members located in the cities listed below. However, we ensure that all of our CBT-based programs are virtually accessible via online video therapy to clients located across the province. So, if you need a psychologist in Ontario, we have you covered.

Alberta

Alberta is the next stop where you'll be able to engage with the services offered by PsyVitalitï. We provide in-person therapy services in the cities listed below. However, our team of psychologists, MSWs and other mental health professionals are accessible to clients located across the province via online video therapy.

British Columbia

Last but not least, our services are also available to clients located across British Columbia. We offer a wide range of therapeutic services and are committed to supporting all of our clients, no matter their backgrounds, issues, or needs. You can find our team of therapists and masters of social work in the cities below that can reach you virtually from anywhere in the province with teletherapy.