Psychologists & Therapists in Toronto, ON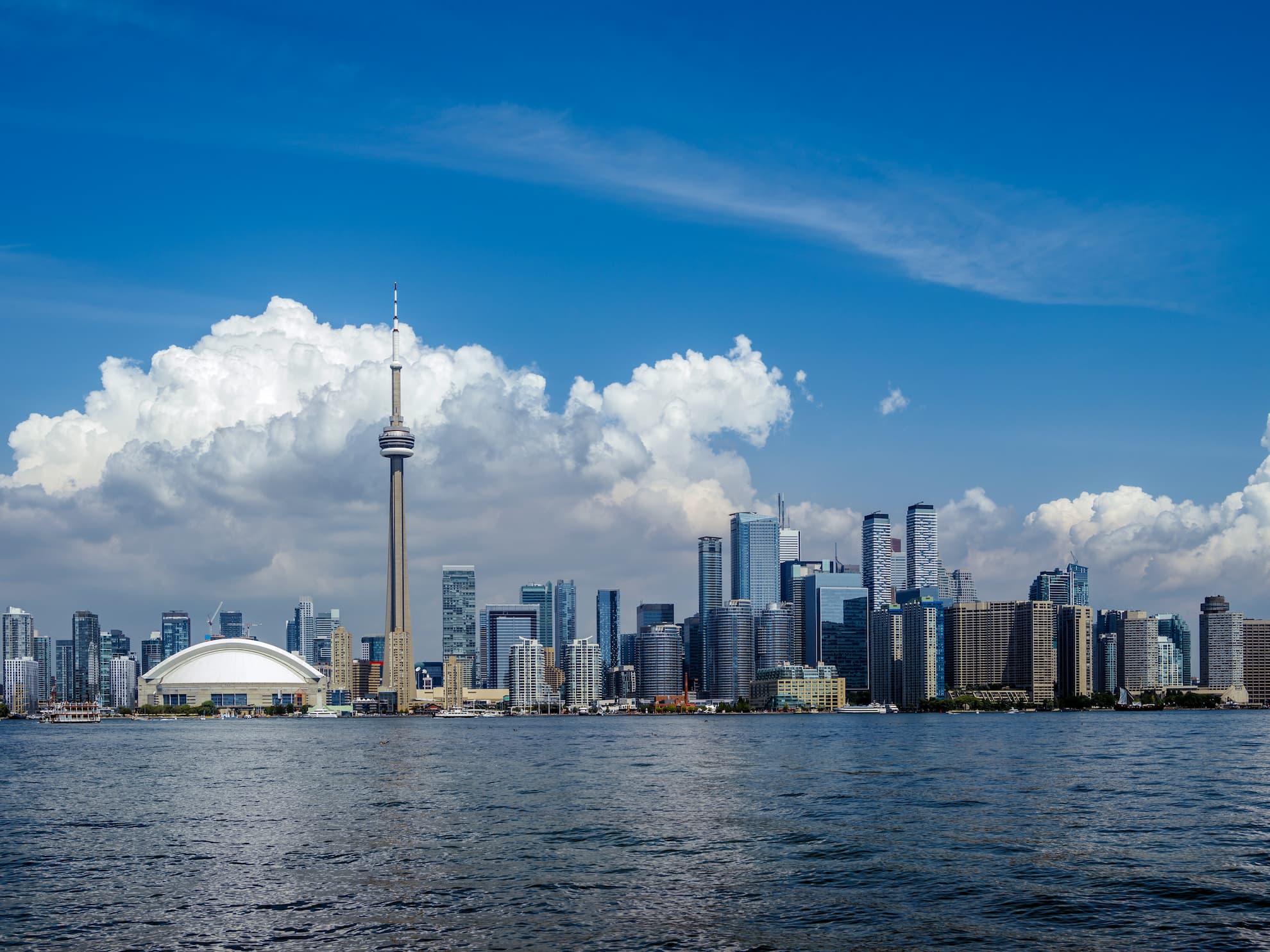 PsyVitalitï is a private psychology practice that is proud to have a team of highly trained psychologists and therapists located right here in Toronto. We work closely with all of our clients to help them improve their lives, build better self-esteem, and become the person they want to be.
At PsyVitalitï, we offer support in all areas of your life including personal, professional, and mental health-related. Our therapy services are offered by a range of experienced and dedicated mental health professionals including psychologists, psychotherapists and Masters of Social Work. Their main goal is to develop an effective and personalized treatment plan to help you achieve your goals
Keep reading on to find out more about the therapy services we offer here in Toronto and how they might benefit you.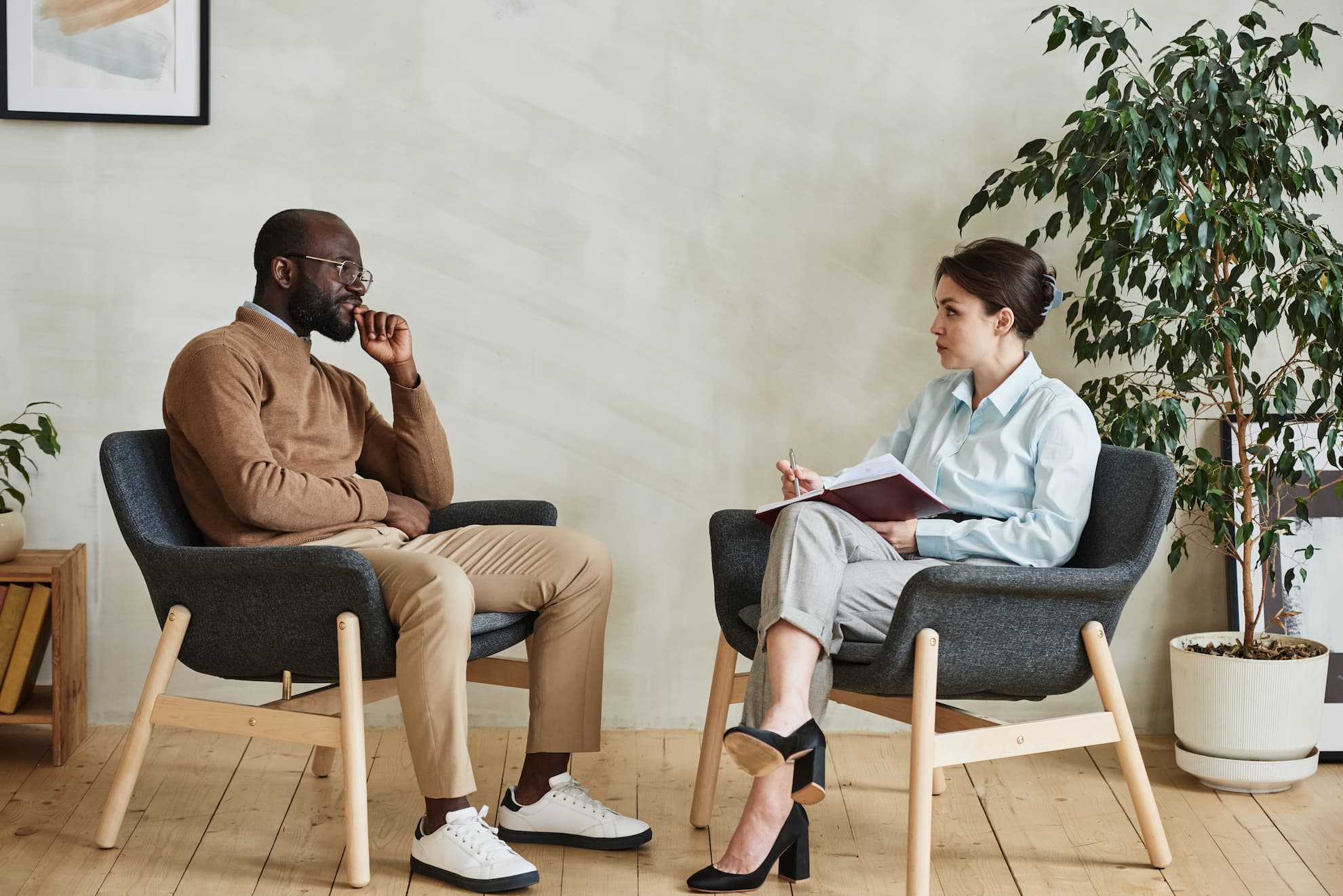 The Story of PsyVitalitï
PsyVitalitï began with two psychologists that had a passion for helping people. They started their own practice back in 2003, and since then, it has grown into what it is today. PsyVitalitï is proud to now offer therapy services across Toronto, the province of Ontario and in other parts of Canada
With the Royal Ontario Museum, the Art Gallery of Ontario, the CN Tower and the Hockey Hall of Fame, Toronto is not a city to be missed. Let us help you overcome your challenges so you can fully enjoy the cultural diversity, entertainment and beauty that Toronto has to offer. There is after all a reason it's ranked one of the best places to live and work in Ontario!
Our Therapy Services in Toronto
Therapy services can provide relief from a number of problems in your life. From personal issues to professional struggles to other mental health concerns, all the services we offer here at PsyVitalitï are designed to support and guide you to a better mental place.
If the options for therapy are overwhelming, or you just want a little bit more information, then take a look below. We have gone over each of our therapy services so you can better understand what they do and how they may help you.
WHAT IS COGNITIVE BEHAVIOURAL THERAPY (CBT)?
An incredibly popular therapeutic approach, CBT is a talk therapy used in many clinical and professional settings. It involves goal setting and is designed as a short-term therapy that delivers fast, effective results. CBT focuses on the present and looks to your future well-being by giving you the tools to thrive.
At PsyVitalitï, our psychologists and therapists provide services to deal with many different issues, including alleviating the symptoms of anxiety and depression.
Conquer Depression
Depression is characterized by increased irritability, fatigue, overwhelming sadness, loss of interest in things you used to enjoy and a poor appetite. CBT is an effective tool in the treatment of depression and can be used to help you feel better once again. If you're unsure whether what you're experiencing is actually depression, we offer a depression self-test to help you better understand your options for therapy
DEPRESSION SELF-TEST
Reduce & Manage Anxiety
Anxiety is a common condition, and many people suffer from it for a long time before they get help. CBT is used for a positive change in anxious thoughts and is an effective way to develop coping mechanisms. If you're wondering whether you have anxiety, you can take our online anxiety self-test to find out and learn more about your therapy options.
ANXIETY SELF-TEST
If you're suffering from something other than anxiety or depression, have no fear, CBT can also help with many other issues, including the following.
Phobias

Stress

Alcohol & Drug Use

Eating Disorders

Marriage Problems

Sleep Problems (Insomnia)

Relationship Issues

Postpartum Depression

PTSD

OCD

Trauma

& Other Problems
Is your concern not included in the list above? No worries. No matter the challenges that you are facing, PsyVitalitï can help. CBT offers a simple, steadfast approach to mental health solutions and we can offer you support and relief.

Find out more about why we choose CBT as our primary approach and how it could help you today.
Our Mental Health Professionals in Toronto
We have a dynamic team here at PsyVitalitï, including psychologists, MSWs, counsellors, psychotherapists and coaches. Everyone who works here is dedicated to helping individuals overcome challenges and better themselves.
Get to know the team in Toronto a little better below.
Adrian Gudino

Clinical Psychology Candidate

Adrian is completing a master's degree in clinical psychology from Adler Graduate Professional School. Using a trauma informed approach, he creates a warm, safe space for clients to explore the root causes of their concerns. He has over five years of experience counselling individuals who struggle with addictions, as well as depression and anxiety. Working in the emergency department for the Centre of Addiction and Mental Health has trained him to respond well to any crisis and to help individuals regulate their emotions. Adrian is under the supervision of Dr. Lori Walls, a licensed psychologist.

Alex Statham

Registered Social Worker, Master of Social Work (M.S.W, B.S.W)

Alex, as a registered social worker and a holder of a master's degree in social work, has extensive experience working first-hand with street populations, supporting individuals with anxiety, depression, psychosis and substance abuse. Alex focuses on an anti-oppressive and trauma-informed approach, using CBT, DBT and emotion-focused therapy.

Amaka Ene

Registered Social Worker, Master of Social Work (M.S.W.)

Amaka is a registered social worker with a Master of Social Work degree from Wilfrid Laurier University. She has experience working with diverse populations including newcomers, adults with learning differences, and female survivors of gender-based violence. She works from a person-centered, trauma-informed perspective and values the unique, lived experiences of each client. Amaka prioritizes working collaboratively with clients to empower them to be active participants in the direction of their treatment. She uses cognitive behavioural techniques to build the therapeutic alliance and promote well-being. Her extensive work with newcomer populations has highlighted the importance of continued cultural humility and an understanding of the ways in which cultural context shapes experience.

Cherry Wang

RSW, Master of Social Work Candidate

Cherry Wang is a second-year Master of Social Work student at the University of Toronto specializing in the mental health and health stream. She has experience working with diverse population including newcomers, international students, high school and university/college students, as well as individuals with anxiety, depression, and mood dysregulation. Grounded in evidence-based practices, Cherry adeptly utilizes Cognitive-Behavioral Therapy and mindfulness techniques to guide clients towards transformative growth. Her therapeutic approach is client-centered, and she believes in embracing individual differences and fostering an inclusive and safe therapeutic environment for everyone. Through active listening and empathy, Cherry creates a welcoming, non-judgemental, and empowering space for clients to explore their thoughts freely and facilitate personal growth.

Christine Sterling-Charette

Master of Psychology

With a Master's in Clinical Psychology from Adler Professional Graduate School and a BA in Psychology from the University of Ottawa, Christine creates a non-judgemental, safe space for all of her clients. She is trained in CBT as well as Dialectical Behavioural Therapy and Acceptance & Commitment Therapy and aims to help all of her clients feel supported and valued. She is working under the supervision of Dr. Lori Walls.

Hailu Lu Lockyer

Registered Psychotherapist

Hailu is a registered psychotherapist with CRPO. Working with clients in a non-judgmental space, she offers therapy services for anxiety, stress, relationship issues, addiction, ADHD, gender identity and expression, and much more. She is a certified provider of CBT and encourages clients to share experiences and challenges to support them in overcoming their struggles.

Jessica Larsen-Halikowski

Registered Social Worker, Master of Social Work (M.S.W.)

As a registered social worker, Jessica strives to create a safe and non-judgmental environment to facilitate improved well-being. Jessica is registered with the Ontario College of Social Workers and Social Service Workers and the Alberta College of Social Workers, providing extensive knowledge in CBT, DBT, mindfulness, commitment therapy and narrative therapy.

Leah Reinhartz

Registered Social Worker, Master of Social Work (M.S.W)

Leah Reinhartz is a Registered Social Worker who holds a Master of Social Work degree from Boston College and a Bachelor of Social Work from Toronto Metropolitan University (formerly Ryerson University). She has extensive experience working with individuals who have Anxiety, Depression, Perfectionism, Attention Deficit Hyperactivity Disorder, Obsessive Compulsive Disorder and more. Leah's therapeutic style is warm, direct, empathic, non-judgmental, and friendly. She has training in Cognitive Behavioural Therapy, Mindfulness, Solution Focused, Dialectical Behavioural Therapy, Emotional Focused Individual Therapy, and Psychodynamic modalities.

Liza Khalyapina

Master of Psychology Candidate

Liza is a current Master of Psychology student at the Adler Graduate Professional School. She is committed to creating a non-judgmental space in therapy where clients can feel safe to explore their challenges and aspirations. Liza's authentic and collaborative style invites clients to actively participate in the healing process, fostering a sense of ownership and empowerment over one's mental health journey. Her experiences as an educator with youth and other vulnerable populations inform her passion for helping individuals reach their full potential. Working under the supervision of Dr. Lori Walls, Liza continues to encourage her client's personal growth and emotional development through the application of Cognitive Behavioural Therapy (CBT).

Lori Walls is one of our registered clinical psychologists in Ottawa who focuses on cognitive behavioural and solution-focused techniques to tackle varying client concerns. With experience in many community settings, Lori is able to help adults, adolescents, youths and couples build better interpersonal relationships and overcome personal challenges.

Michelle Lassaline

Registered Social Worker (M.S.W.)

Michelle is a Registered Social Worker who obtained her Master of Social Work at the University of Windsor. Michelle has experience working with clients facing such challenges as Anxiety, Autism, School Issues, and OCD. She strives to create a safe, validating, empathic space in order to help empower her clients to better confront the challenges they face.

Nina Ahluwalia

Registered Social Worker (M.S.W.)

Nina is a Registered Social Worker (MSW), Certified Life and Health Coach. She is committed to helping individuals and families navigate life's challenges and reach their full potential. Nina approaches her work with a biopsychosocial perspective, recognizing the interconnectedness of biological, psychological, and social factors in shaping an individual's health and well-being. She also uses a variety of therapeutic approaches including Cognitive Behavioural Therapy (CBT) techniques, to help clients better understand the connection between their thoughts, feelings, and actions. She has a personal and professional interest in the many benefits of Mindfulness and implements these concepts in her work with her clients. She strives to create a safe and supportive environment where her clients can explore their thoughts and feelings, identify their strengths and challenges, and develop a plan for achieving their goals. She believes in a client-centered approach to social work, where the client is the expert on their own life and the therapist is a guide and support.

Samira Masoudi

Registered Social Worker (M.S.W.)

Samira is a registered social worker with a Master of Social Work from Wilfrid Laurier University. She has experience working as a counsellor in a community mental health setting offering counselling services to clients feeling distress, anxiety, PTSD, or experiencing family relationship issues. Her therapeutic approach is client-centered and trauma-informed. Samira's goal is to build a collaborative relationship and create a safe and non-judgmental environment to ensure her clients feel comfortable and safe to share their issues and help them to reach their own full potential. She is interested in supporting adults and youth across a variety of concerns including anxiety, depression, stress, cross-cultural issues, and major life changes. Samira uses multiple therapeutic approaches including CBT (Cognitive Behavioral Therapy) and positive mindfulness.

Zeynep Unal Yilmaz

Master's of Psychology Candidate

Zeynep is completing her Master's degree in Psychology at Adler Graduate Professional School. She has more than 6 years of experience working with adolescent and adults in Turkiye. Zeynep focuses on anxiety, depression, eating disorders, and trauma-related issues, and provides support to individuals in a non-judgmental and accepting environment. She also integrates Cognitive Behavioral Therapy (CBT), Adlerian Approach and Solution-Focused Therapy. She works under supervision of Dr Lori Walls.