Online Therapy
Online therapy, teletherapy, or virtual therapy has become increasingly popular in recent years. This service allows our clients to access much-needed therapy services from the comfort of their own homes. With the convenience and accessibility of being able to attend therapy sessions online via computer or mobile device, it's no wonder that so many people are choosing this option more and more often.
If you have been looking for online therapy sessions in Ontario, Alberta, or British Columbia, then take a look below to find out more about the virtual therapy that PsyVitalitï offers.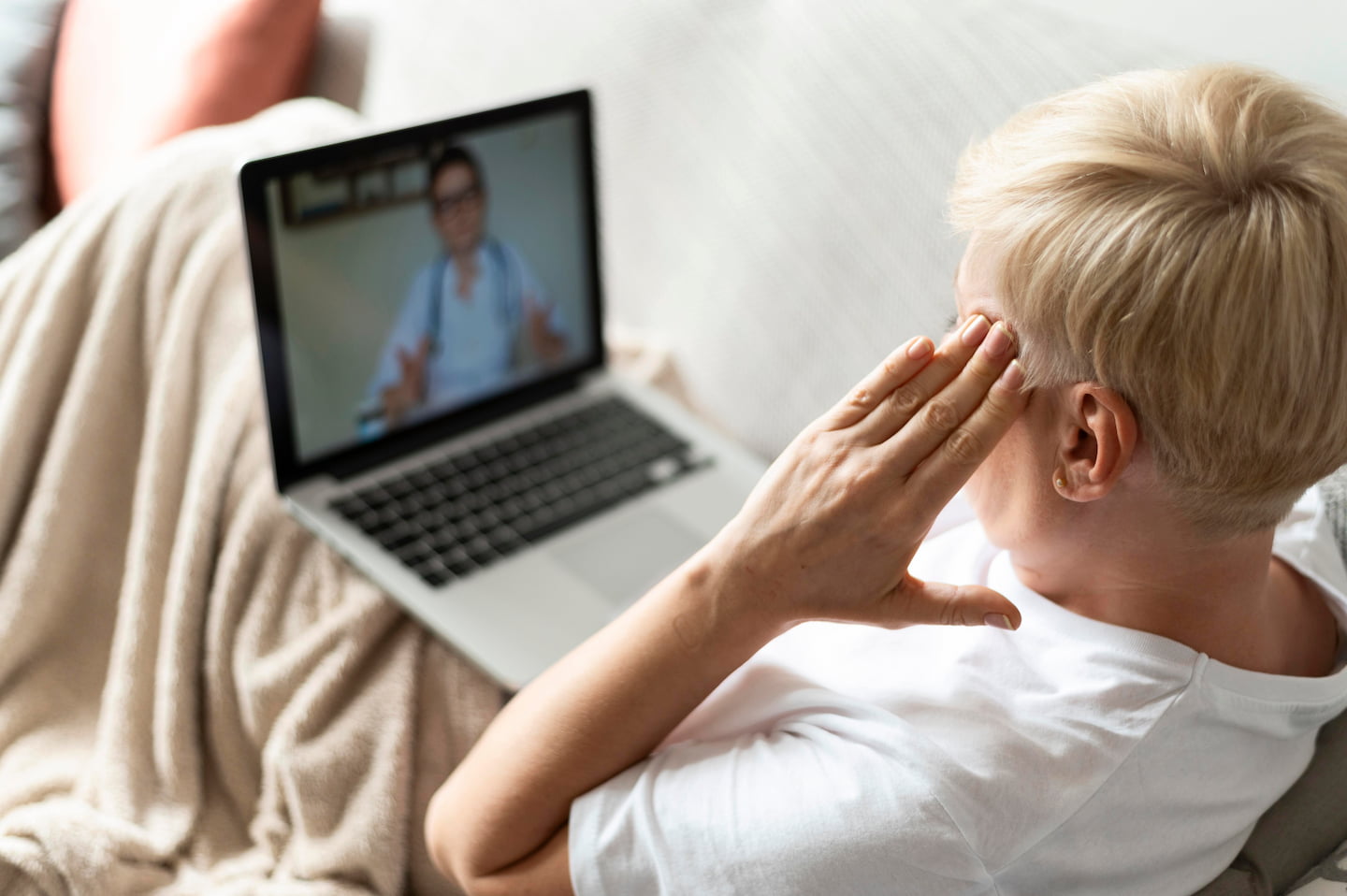 What is Online Therapy?
Like in-person therapy, online therapy involves a scheduled meeting between a client and a therapist, the only difference is that this meeting happens over a live video link. These sessions are intended to improve your mental well-being by targeting specific challenges you are facing in your life as well as any underlying behaviours and concerns.
As mentioned, online therapy and traditional in-person therapy are essentially the same service just delivered a little differently. If you want to learn more about what types of emotional issues and mental health concerns therapy can help with, visit our Therapy Page.
Learn more about the benefits of therapy.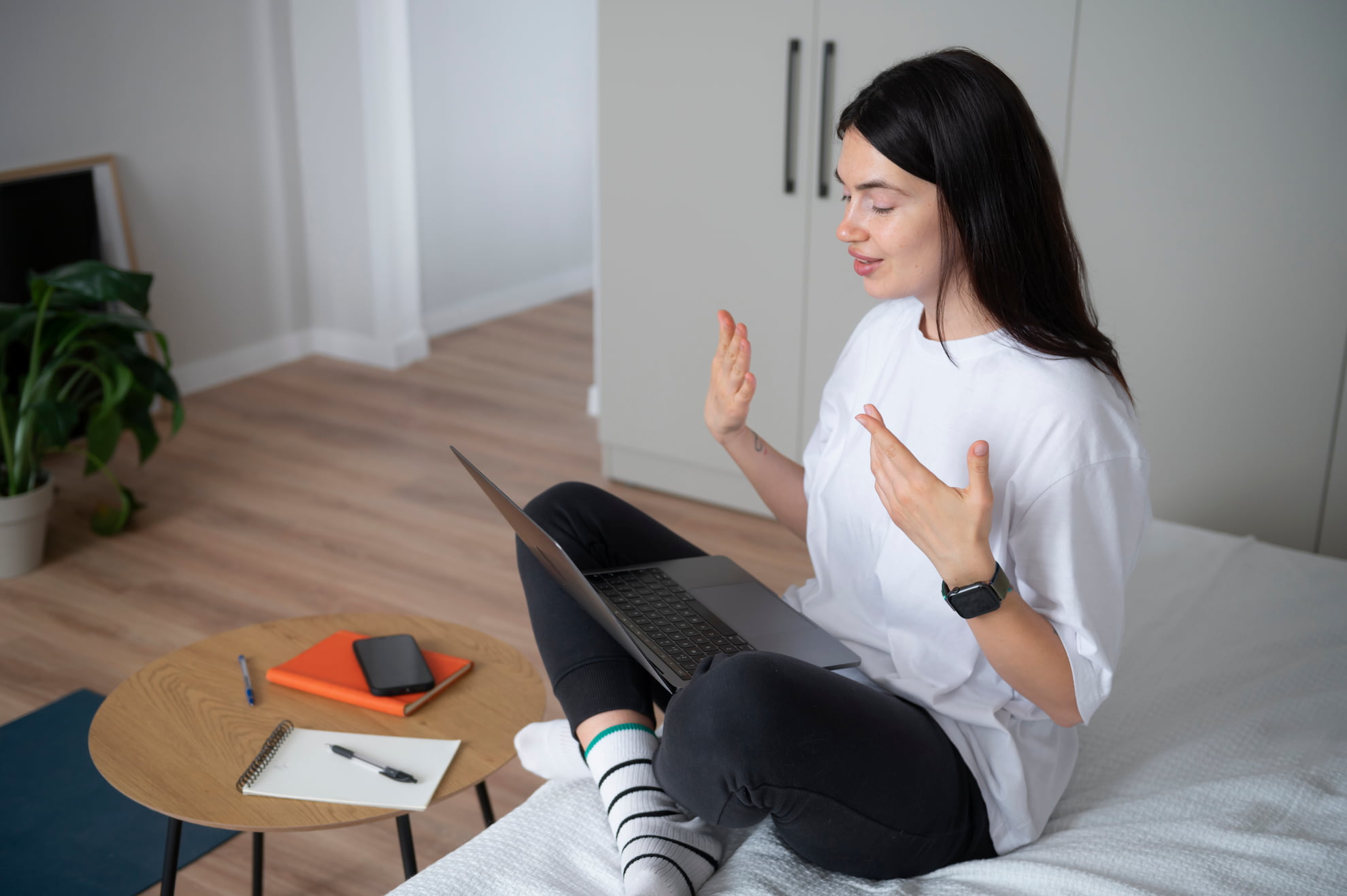 Why Should I Choose Online Therapy Over In-Person Therapy?
One of the most commonly asked questions we hear from potential clients is "why should I choose online therapy over in-person therapy?". Since the rise in popularity of this type of therapy, many research studies have been conducted and they found that having therapy sessions online makes no difference to the outcomes, indicating that it is just as useful as traditional, in-person forms of therapy.
At PsyVitalitï, we want to make understanding your therapy options simple and we want to help you make the choice that is right for you. We have highlighted some of the most well-known advantages of teletherapy below.
What Are The Advantages of Online Therapy?
So, online therapy is just as effective as in-person therapy, but why would you choose it?

Teletherapy actually has many additional advantages over traditional therapy services. Over the years, many of our own clients have transitioned from traditional therapy services to virtual therapy services and have enjoyed and actually preferred the switch. Some of the most commonly mentioned benefits of switching to online therapy are highlighted below:
CONVENIENCE

One of the major reasons that people choose online therapy services when looking to boost their mental health is that it is much more convenient than traditional services. You can book at times that suit you and attend from the comfort of your own home. You don't need to organize transport or factor travel time into your day, and you don't need to pay for travel either.

flexibility

Online therapy can be done anywhere. Stuck at the office? You can still attend your therapy session. Feeling run-down or sick and taking the day off to relax? Online therapy can be done from your home! No matter where you may be, online therapy is flexible and can be available for you.

SECURITY & PRIVACY

The videoconferencing software that PsyVitalitï uses for our online therapy services is secure and safe (using a strong security method called point-to-point encryption), so you can join your sessions without any worries or risks. All you have to do is make sure you're in a private location with minimal chances of being interrupted during your video session.

ACCESSIBILITY

Whether you have specific mobility issues that make traveling hard, a busy lifestyle, or you live in a remote area, teletherapy opens these mental health services up to everyone and makes them easy to access, accessible and more attractive.

EFFECTIVENESS

Online therapy sessions have been scientifically proven to be just as effective as in-person mental health services. Furthermore, virtual therapy services allow you to spend your time and energy more effectively, eliminating the need for travel, parking, waiting rooms, bad weather and other concerns.
What Tools Do I Need For Online Therapy?
Luckily, PsyVitalitï makes online therapy very easy for clients to access and use. Our program is entirely web-based meaning there are no downloads or installations required to connect with your therapist. Simply click on the link provided by your therapist, and you'll wait in a virtual waiting room until the time of your appointment when your therapist will let you into the secure video session.
All you need to attend your meeting is a reliable internet connection and a device with a webcam and microphone. This device can be a laptop, desktop computer, mobile phone or tablet. Whatever is most convenient and comfortable for you is what we recommend using.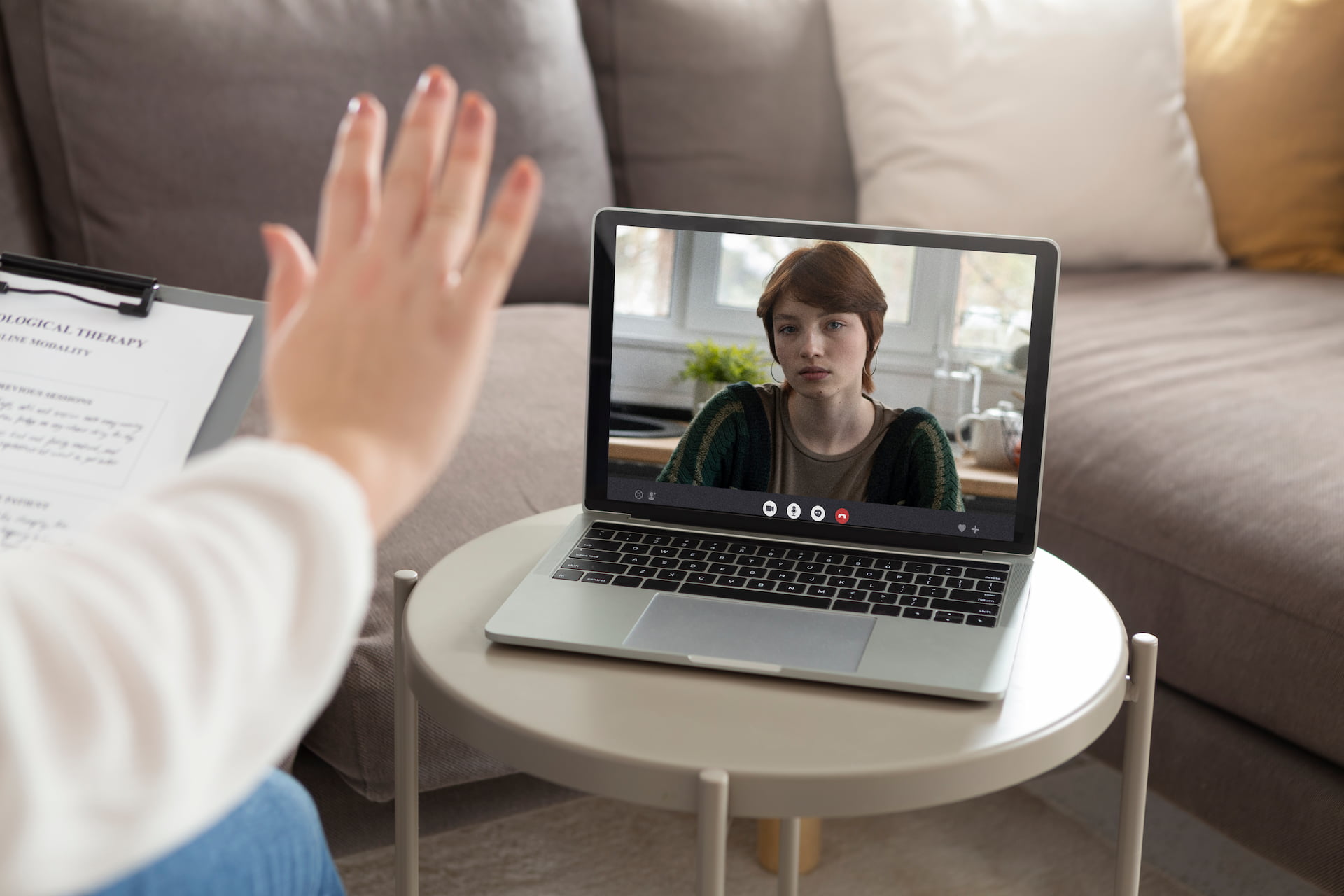 How Do I Book an Appointment For Online Therapy With PsyVitalitï?
Booking an appointment with one of our online therapists is incredibly easy. Simply access our easy-to-use online booking service and follow the on-screen prompts. We'll ask you a few questions to get to know your situation a little better and we will use these answers to pair you up with a suitable therapist in your area.
Alternatively, you can phone us directly and speak with an experienced coordinator that is available 24 hours a day. Our phone number is 1 (844) 337-2473, ext 0.