Psychologists & Therapists in Calgary, Alberta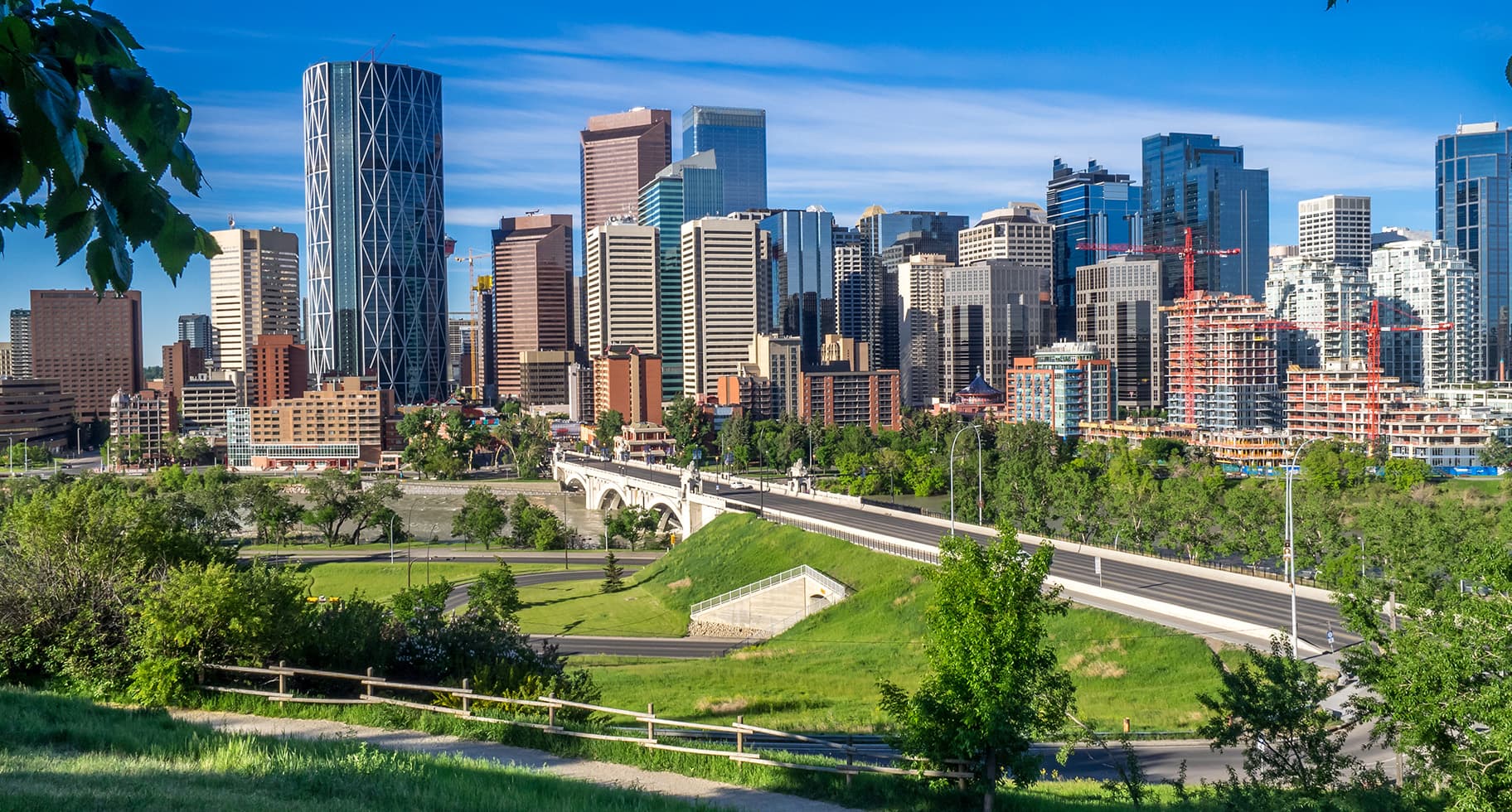 PsyVitalitï is proud to have a team of dedicated psychologists and therapists based here in Calgary, Alberta. Our goal is to work hand-in-hand with our clients and help them learn important new skills and strategies that they can use to make positive improvements in their lives.
Helping you achieve your goals is important to us; whether they are personal, professional or mental health related. Our psychologists, masters of social work, and therapists will meet with you and work with you to develop a treatment plan that best suits your needs. Together, we can identify problems and make the necessary changes so you can lead a happy and healthy life.
PsyVitalitï offers a range of therapy services in Calgary. Keep reading to find out more about the services our psychologists and therapists offer and how you can book an appointment today!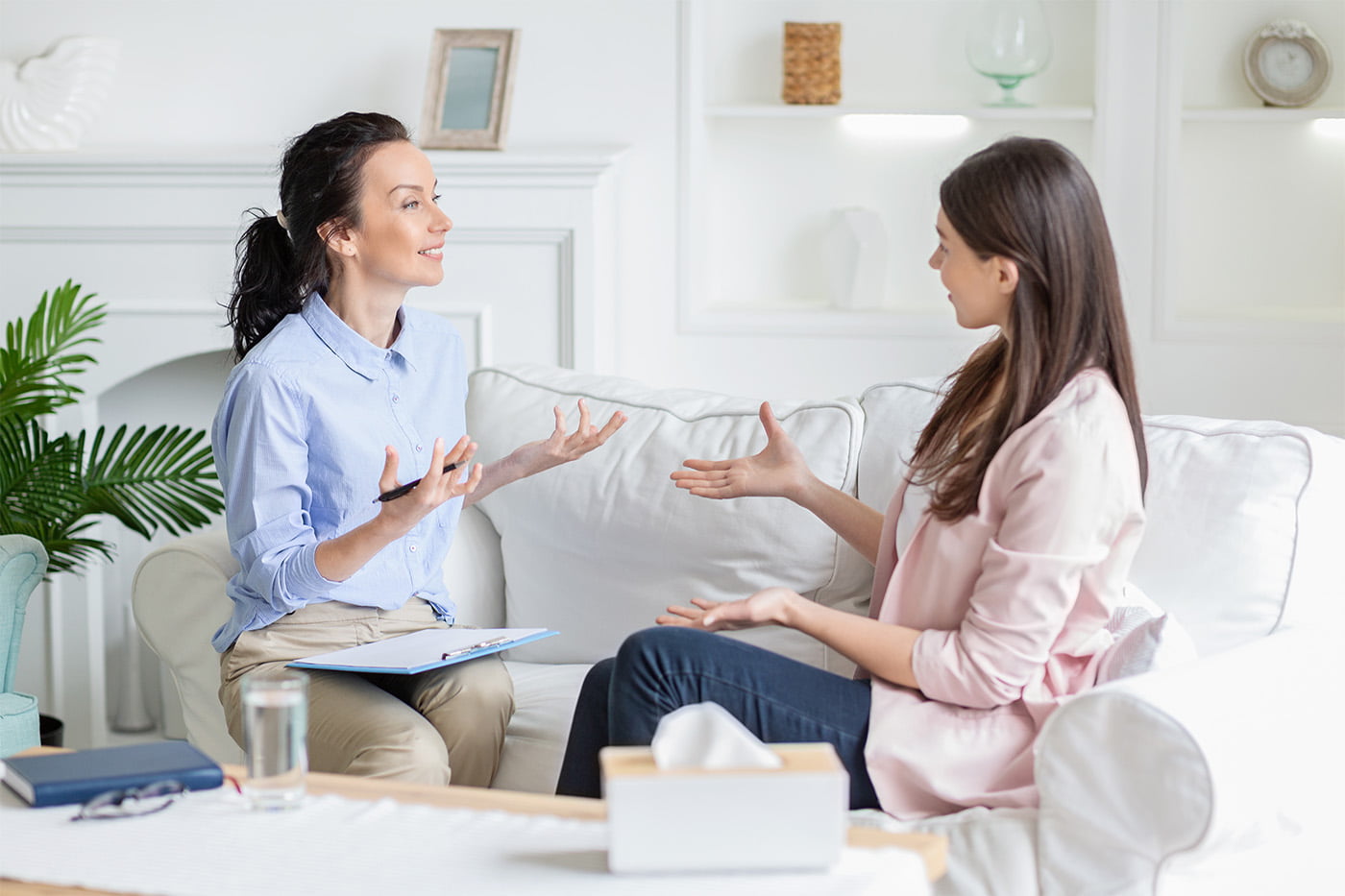 The Story of PsyVitalitï
PsyVitalitï began in 2003 when two psychologists joined forces. They came together through their passion for helping others and founded a private practice. PsyVitalitï is run by a group of psychologists, masters of social work and therapists, who offer several services, including counselling, coaching and psychotherapy services in Calgary and across Alberta.
We're proud to offer cognitive behavioural therapy sessions in the beautiful city of Calgary, famous, of course, for the Calgary Tower, Prince's Island Park, the Calgary Stampede and the NHL Hockey Team, Calgary Flames. We aim to help you get to a point where you feel happy, empowered and energized enough to enjoy everything this amazing city has to offer.
OUR THERAPY SERVICES IN CALGARY
No matter what problems or emotional challenges you face throughout your life, therapy can often provide some relief or insight that helps you to tackle or cope with the issue at hand. At PsyVitalitï, we are proud to offer a wide range of therapy services that are designed to help you achieve a more fulfilled and balanced life.
If you are unsure about which therapy is the right choice for you, there is no need to worry. Our team can help you get matched with a mental health professional that is ideal for your needs and goals. Also, our Calgary therapists work with clients of all ages including adults and adolescents. Read more about our therapy services below!
WHAT IS COGNITIVE BEHAVIOURAL THERAPY (CBT)?
Cognitive Behavioural Therapy is proven to be one of the most effective approaches in psychotherapy. This therapeutic approach focuses on setting goals and learning concrete tools and strategies to help you attain them. CBT is as efficient as it is effective. This short-term therapy focuses on improving present and future well-being, so you won't have to wait long before reaping the benefits.
At PsyVitalitï, we treat all clients and all issues. Our psychologists and therapists specialize in providing services for clients that are dealing with a wide range of issues, including symptoms of depression and/or anxiety.
Conquer Depression
If you are experiencing overwhelming feelings of sadness, increased irritability, loss of interest or any other symptoms of depression, it may be time to speak with a professional. Our therapists in Calgary use CBT to help you alter negative self-talk and cope with stressors that elicit thoughts that can lead to depression. Not sure if your symptoms are worth seeking help for? Take our online depression self-test so you can better understand the severity of your symptoms.
DEPRESSION SELF-TEST
Reduce & Manage Anxiety
No matter what type of anxiety symptoms you're experiencing, PsyVitalitï can help. Our team of Calgary therapists can help you understand the thought and behaviour patterns that are creating your anxiety. We then use CBT to provide you with effective tools and strategies to overcome your challenges. If you want to understand the severity of your anxiety symptoms and learn more about how PsyVitalitï can help, take our online anxiety self-test today.
ANXIETY SELF-TEST
As mentioned, depression and anxiety are not the only things we offer therapeutic solutions for. Our psychologists and therapists use Cognitive Behavioural Therapy to treat a wide range of other issues, both personal and professional. CBT has been considered an effective approach for treating a wide range of other issues such as:
Alcohol & Drug Use

Eating Disorders

Marriage Problems

Burnout

Sleep Problems (Insomnia)

Relationship Issues

Postpartum Depression

PTSD

OCD

Trauma

Panic attack

& Other Problems
No matter what issues you may be facing or what concerns you may have, we can help. Let our cognitive behavioural therapists in Calgary guide you toward symptom management and relief.

Learn more about why we practice CBT and the advantages of Cognitive Behavioural Therapy today.
OUR MENTAL HEALTH PROFESSIONALS IN CALGARY
At PsyVitalitï, we are proud to have a great team of psychologists, masters of social work and therapists focusing on counselling and psychotherapy to help individuals better their life, overcome challenges and better their relationship dynamics. Get to know more about our team members that service Calgary below!
Cora McLachlan

Psychologist

Cora is a Registered Psychologist on our Calgary team. She obtained a master's degree from Athabasca University in 2014 and since then, has been working hard to help clients of all ages achieve their goals. She has experience across multiple fields including schools, hospitals, agencies, addiction counselling and private practice settings. Cora's approach to counselling includes Cognitive-Behavioural, Solution Focused and attachment-based approaches.

Jason Grieve


M.S.W., R.S.W.

Jason holds a master's degree in clinical social work from the University of Calgary, specializing in mental health and addictions. Drawing upon his background in Cognitive Behavioural Therapy, counselling, community outreach, and crisis intervention, Jason is dedicated to fostering support, empowerment, and resilience-building for individuals in need. Jason offers an environment of empathy, validation, and hope, where clients can safely explore their emotions and experiences to overcome challenges, build inner strength, and embrace positive change.

Jodie Luddu

Master of Social Work Candidate

Jodie is currently completing her Master's of Social Work at the University of Calgary. She has a passion for promoting mental well-being and supporting individuals in their journey towards healing. With a diverse background that includes international travel experiences, Jodie brings a unique perspective to her clinical practice. Jodie uses various therapeutic approaches such as Cognitive Behavioural Therapy (CBT), Mindfulness, and approaches grounded in Attachment Theory. She is currently working under the supervision of Jessica Martinez Perez, R.S.W, M.S.W.

Rita Motta

Master of Social Work Candidate

Rita is a Clinical Master of Social Work Candidate at the University of Calgary. She has over six years of diverse social work and case management experience, focusing on mental health with a variety of populations. Rita has particular expertise and understanding in working with women and the 2SLGBTQ+ community through the facilitation of support groups and individual support for both communities. Practicing through strengths-based, trauma-informed, and cognitive behavioral perspectives and with an emphasis on inclusion and diversity, Rita welcomes the individuals she works with into a non-judgemental and empathic space.

Rubbal Brar

Social Work Intern

Rubbal (Ruby) Brar is completing her Master's of Clinical Social Work. With over six years of practical experience, Ruby has facilitated a supportive environment for clients, helping them build vital communication, behavioural and cognitive skills to improve their health and overall life. Ruby empowers clients to build attainable life goals, using counselling sessions to focus on skill development to achieve a greater sense of fulfillment. Ruby uses her specialized training to help clients prioritize their mental health care. She is currently working under the supervision of Jessica Martinez Perez, R.S.W, M.S.W.