Psychologists & Therapists in Edmonton, AB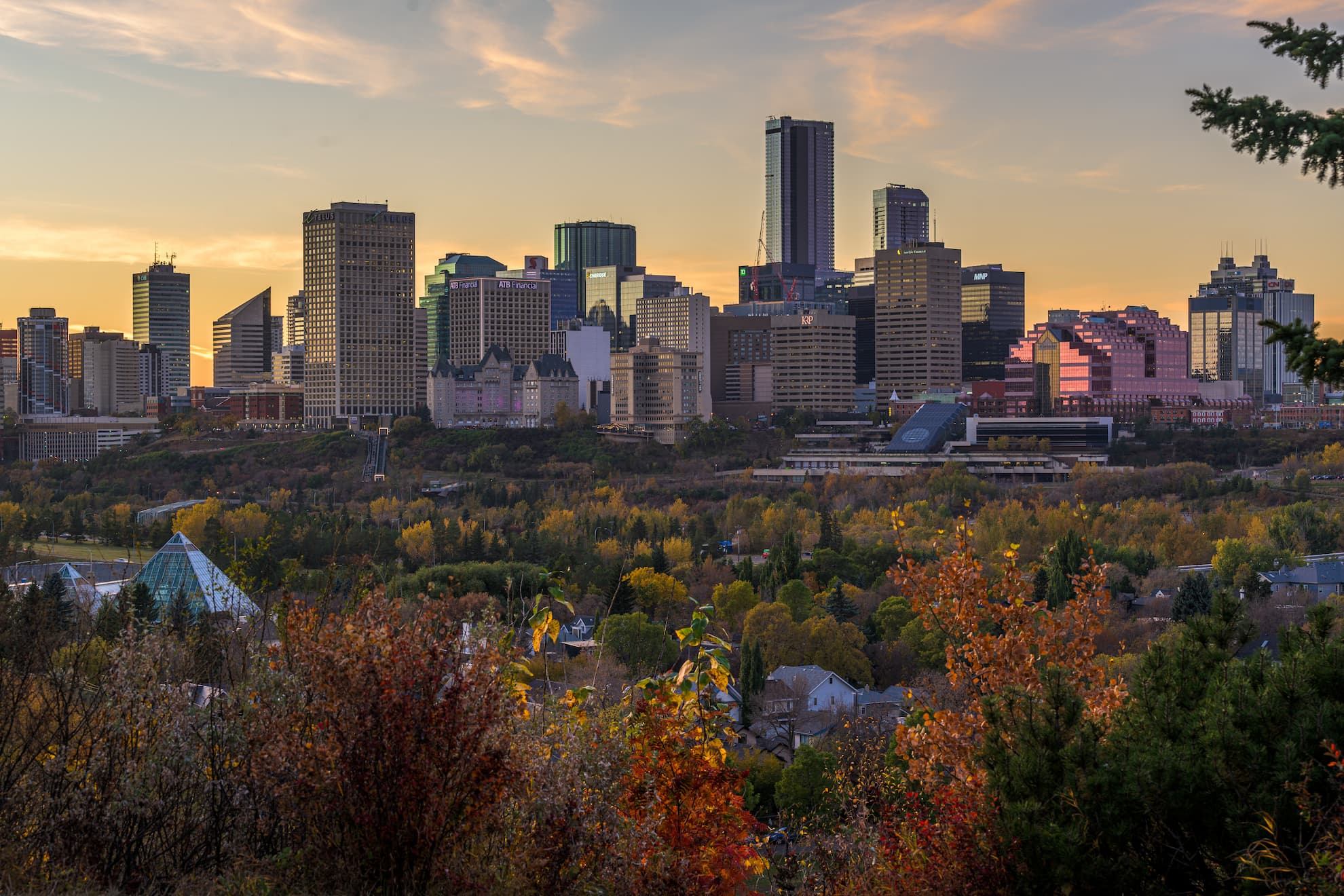 PsyVitalitï has a dedicated team of psychologists, psychotherapists, Masters of Social Work (MSWs), and counsellors working out of Edmonton, Alberta. We are committed to working alongside each of our clients to improve their mental well-being and help them live life to the fullest.
At PsyVitalitï, we offer a solution-based therapy that helps us deal with a range of mental health concerns. When you book an appointment with one of our registered therapists, they will meet with you to discuss your concerns and develop a treatment plan that suits you best.
To find out more about PsyVitalitï's psychologists and therapists in Edmonton, AB, and how they can help you, take a look below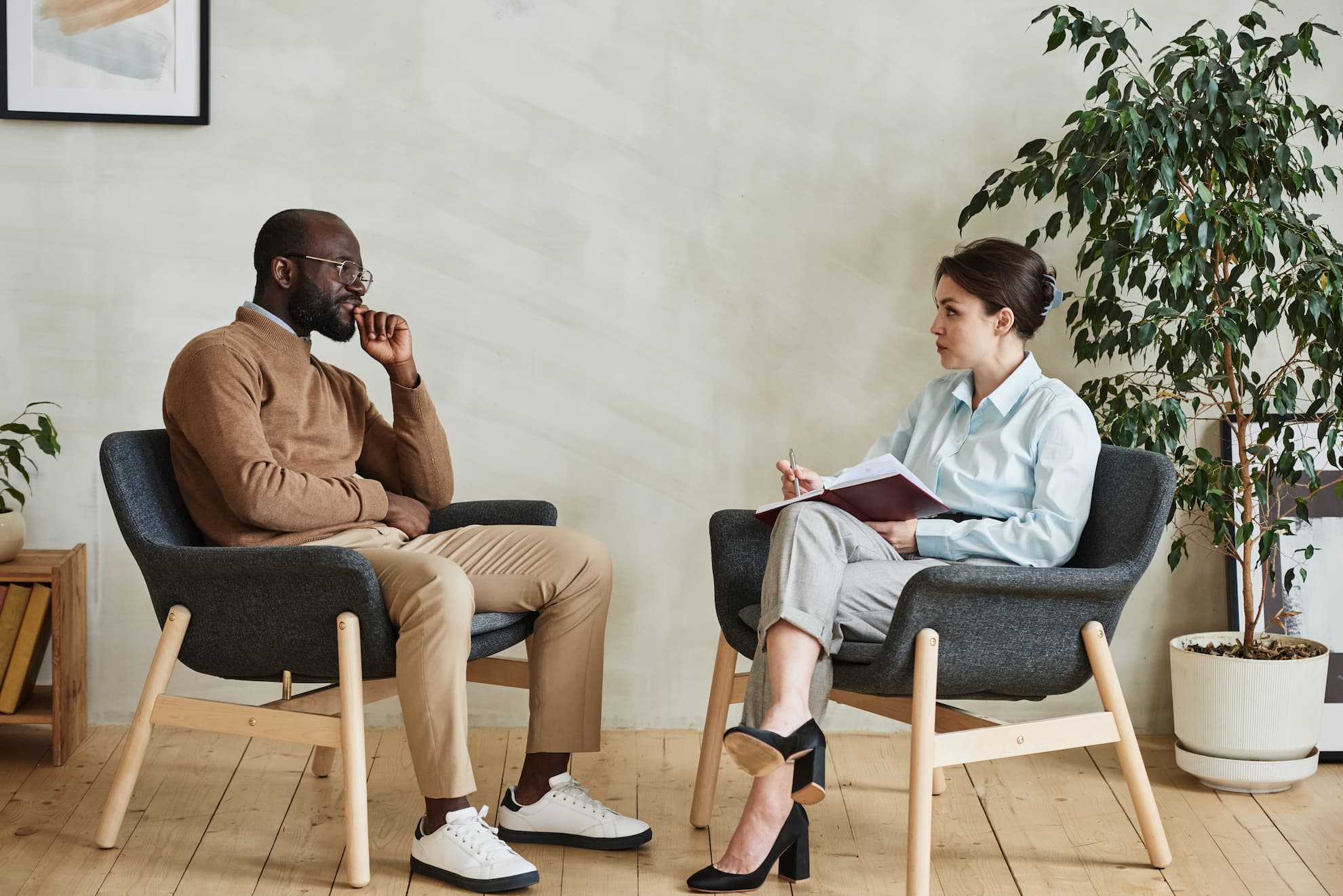 The Story of PsyVitalitï
Back in 2003, two psychologists with a passion for helping people came together to create PsyVitalitï. Now, twenty years on, we offer many services, including online therapy, in-person therapy, and coaching services.
Our team is proud to work in the fantastic city of Edmonton, Alberta. As the capital of Alberta, Edmonton is home to many famous sights, including Fort Edmonton Park, the Muttart Conservatory, and West Edmonton Mall. Our psychologists and therapists in Edmonton are committed to helping you improve your emotional well-being, self-esteem and confidence, so you have the chance to live life to the fullest in this wondrous city.
Our Therapy Services in Edmonton
Therapy works in many ways and most people find relief through this kind of mental health service. Whether you're struggling with a mental health condition, like anxiety, depression, or OCD, or you have experienced psychological trauma and are looking for a way to cope, we have services to support and guide you at PsyVitalitï.
Often, people find the thought of therapy overwhelming, but we're determined to change this. If you're unsure of what kind of services you need or just want some clarity on what therapy really means, our team is always happy to assist you. To learn more about the broad range of services that we offer at PsyVitalitï, keep reading now.
WHAT IS COGNITIVE BEHAVIOURAL THERAPY (CBT)?
CBT is a time-limited therapeutic approach that involves goal-setting. It is considered one of the most effective tools and is a treatment method used by mental health professionals around the globe. The therapy focuses on the present and the future. It seeks to identify and alter negative thought and behaviour patterns in order to facilitate more positive feelings and emotions.
Our team at PsyVitalitï can work with clients suffering from a range of conditions, and many of our psychologists in Edmonton can help with anxiety and depression. CBT is particularly helpful with these conditions.
Conquer Depression
Depression can manifest as a reduced appetite, loss of interest in things you once enjoyed, and overwhelming feelings of sadness, irritability, and fatigue. Our therapists in Edmonton are trained to use CBT to help you conquer these feelings and get you feeling yourself once more. If you're unsure of the severity of your symptoms of depression, why not take our depression self-test to find out?
DEPRESSION SELF-TEST
Manage and Reduce Anxiety Symptoms
Anxiety can be an overwhelming condition, but our psychologists and therapists in Edmonton specialize in the treatment of anxiety symptoms using CBT. To begin with, they will help you to identify anxious thoughts and how these manifest into emotional and physical symptoms. From here, they will equip you with the tools to cope with these feelings and help you to feel better. Unsure of the severity of your anxiety symptoms? Try our anxiety self-test now.
ANXIETY SELF-TEST
While our therapists spend much of their time using CBT to treat anxiety and depression, this doesn't mean they cannot help you with many other issues. CBT can be used in the successful treatment of the following.
Depression

Alcohol & Drug Use

Eating Disorders

Marriage Problems

Sleep Problems (Insomnia)

Relationship Issues

Postpartum Depression

PTSD

OCD

Trauma

Panic attack

& Other Problems
It doesn't matter what your problems are, we're here to help everyone. Our therapists are empathic, patient and committed to helping you feel better. Cognitive behavioural therapy is an incredibly efficient tool.

Learn more about the benefits of CBT today.

Our Mental Health Professionals in Edmonton
We're proud of our fantastic team of mental health professionals based here in Edmonton. Our team includes psychologists, counsellors and therapists, all dedicated to making you feel your best once more.
Get to know each of our Edmonton team members a little better below.
Cora McLachlan

Psychologist

Cora is a Registered Psychologist on our Calgary team. She obtained a master's degree from Athabasca University in 2014 and since then, has been working hard to help clients of all ages achieve their goals. She has experience across multiple fields including schools, hospitals, agencies, addiction counselling and private practice settings. Cora's approach to counselling includes Cognitive-Behavioural, Solution Focused and attachment-based approaches.

Jason Grieve


M.S.W., R.S.W.

Jason holds a master's degree in clinical social work from the University of Calgary, specializing in mental health and addictions. Drawing upon his background in Cognitive Behavioural Therapy, counselling, community outreach, and crisis intervention, Jason is dedicated to fostering support, empowerment, and resilience-building for individuals in need. Jason offers an environment of empathy, validation, and hope, where clients can safely explore their emotions and experiences to overcome challenges, build inner strength, and embrace positive change.

Jodie Luddu

Master of Social Work Candidate

Jodie is currently completing her Master's of Social Work at the University of Calgary. She has a passion for promoting mental well-being and supporting individuals in their journey towards healing. With a diverse background that includes international travel experiences, Jodie brings a unique perspective to her clinical practice. Jodie uses various therapeutic approaches such as Cognitive Behavioural Therapy (CBT), Mindfulness, and approaches grounded in Attachment Theory. She is currently working under the supervision of Jessica Martinez Perez, R.S.W, M.S.W.

Rita Motta

Master of Social Work Candidate

Rita is a Clinical Master of Social Work Candidate at the University of Calgary. She has over six years of diverse social work and case management experience, focusing on mental health with a variety of populations. Rita has particular expertise and understanding in working with women and the 2SLGBTQ+ community through the facilitation of support groups and individual support for both communities. Practicing through strengths-based, trauma-informed, and cognitive behavioral perspectives and with an emphasis on inclusion and diversity, Rita welcomes the individuals she works with into a non-judgemental and empathic space.

Rubbal Brar

Social Work Intern

Rubbal (Ruby) Brar is completing her Master's of Clinical Social Work. With over six years of practical experience, Ruby has facilitated a supportive environment for clients, helping them build vital communication, behavioural and cognitive skills to improve their health and overall life. Ruby empowers clients to build attainable life goals, using counselling sessions to focus on skill development to achieve a greater sense of fulfillment. Ruby uses her specialized training to help clients prioritize their mental health care. She is currently working under the supervision of Jessica Martinez Perez, R.S.W, M.S.W.